The Ultrafast Photonics Laboratory (UPL) was constructed in 2005 as part of the Center for Advanced Studies in Photonics Research (CASPR).
CASPR was created in 2002 to fosters synergy between UMBC faculty to advanced photonics research and technology development in the areas of optical communications, optical sensing and devices, nanophotonics, biophotonics, and quantum optics in order to benefit government, industry and scientific progress.
The UPL is led by Anthony Johnson of the UMBC Computer Science and Electrical Engineering and Physics Departments and managed by Robinson Kuis of the UMBC Computer Science and Electrical Engineering Department.
Current UPL research focuses on 3 areas:
Nonlinear Optical Material Characterization
If you are an undergraduate or graduate student interested in working in UPL, please contact Dr. Anthony Johnson or Dr. Robinson Kuis.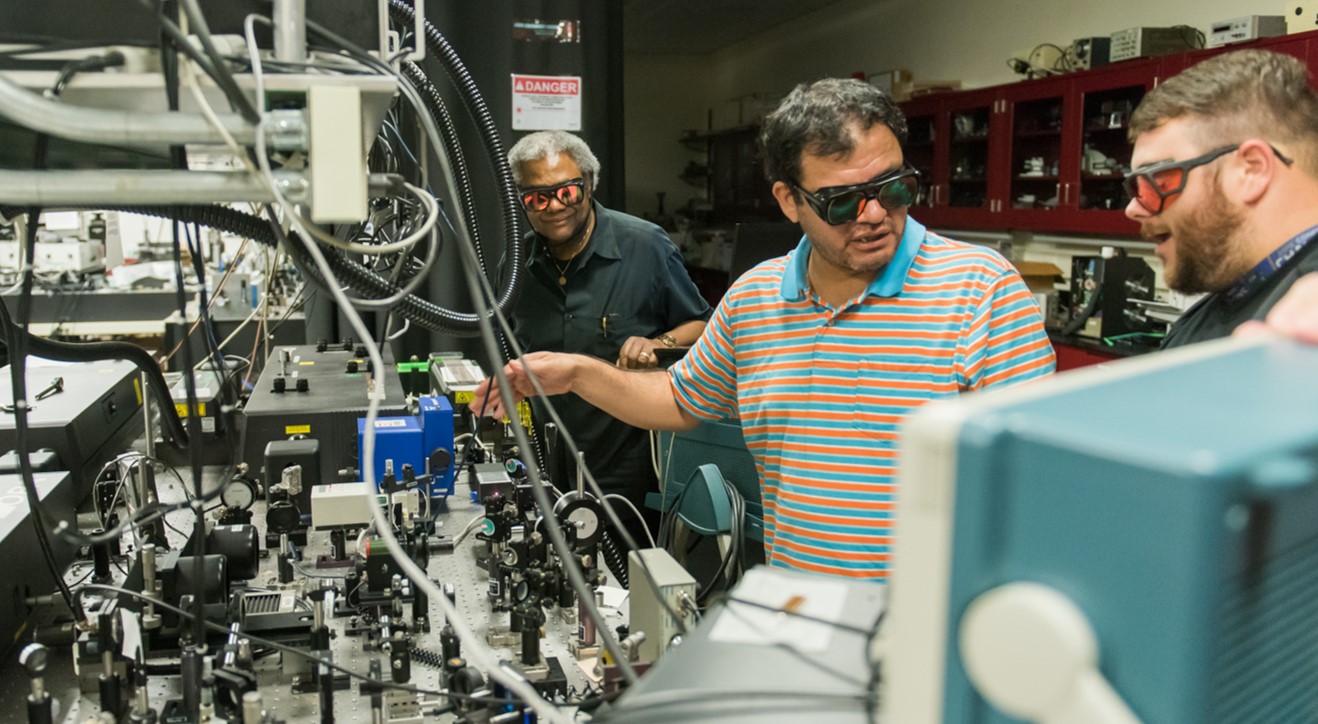 The above picture shows Dr. Anthony Johnson (left), CSEE graduate Isaac Basaldua (center) and former Physics graduate student Dr. Paul Burkins (right).